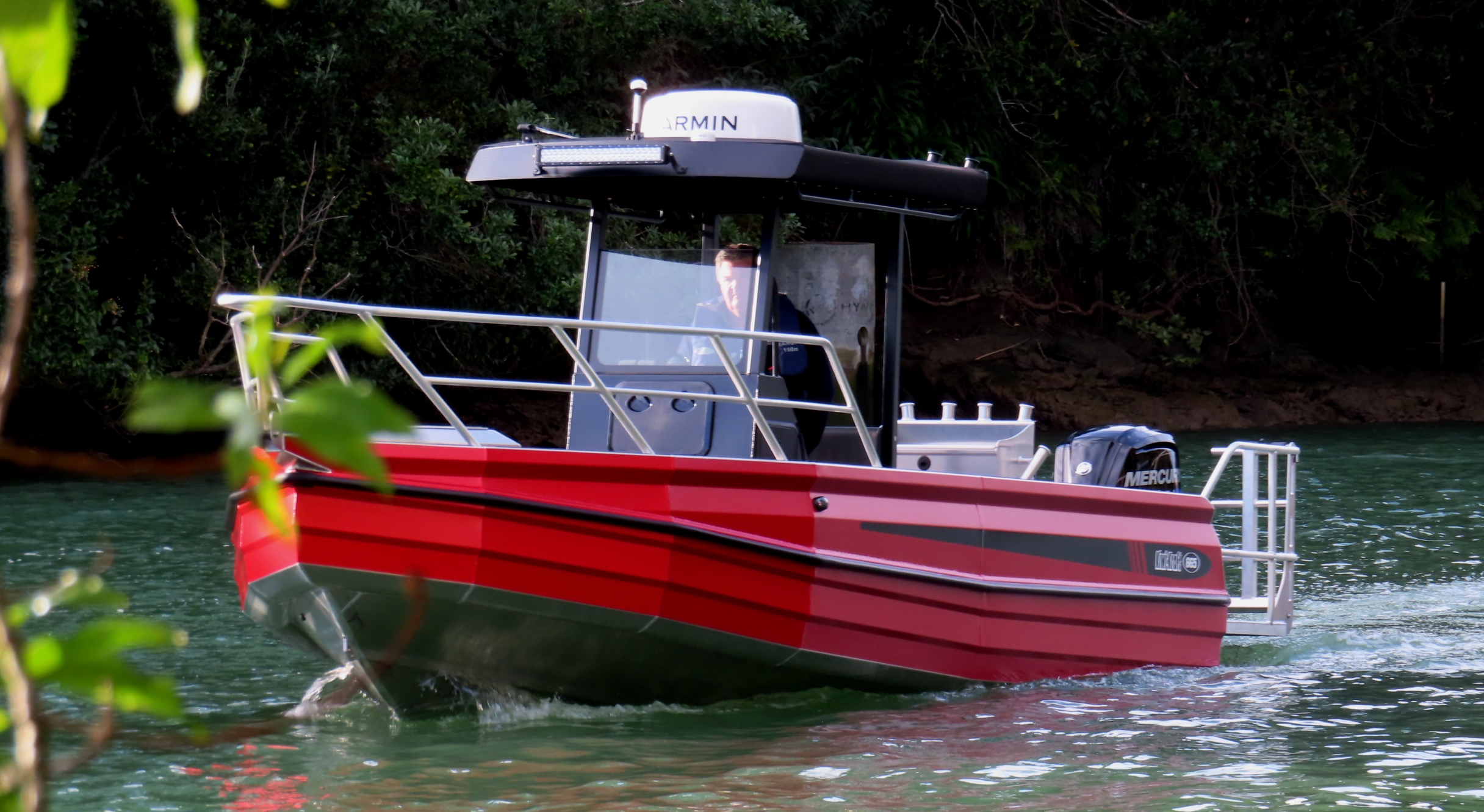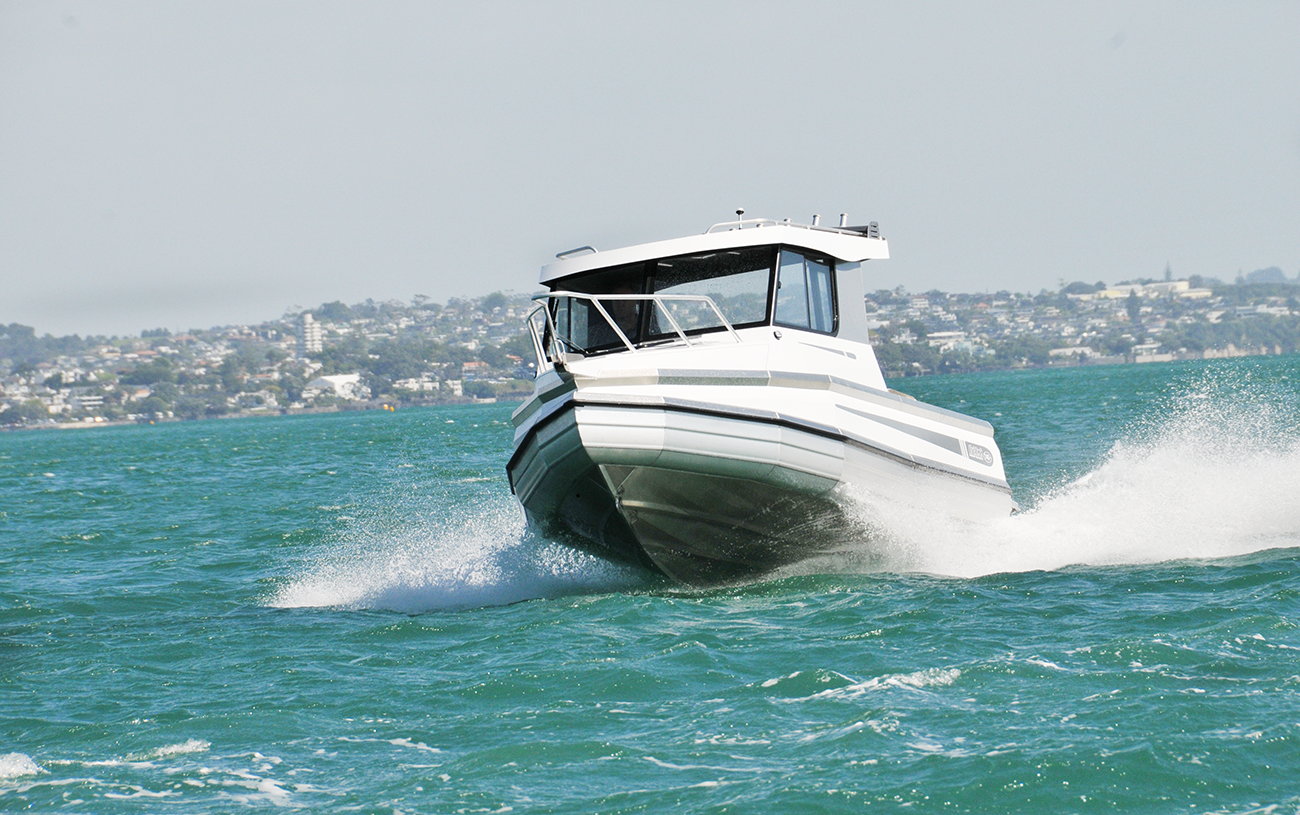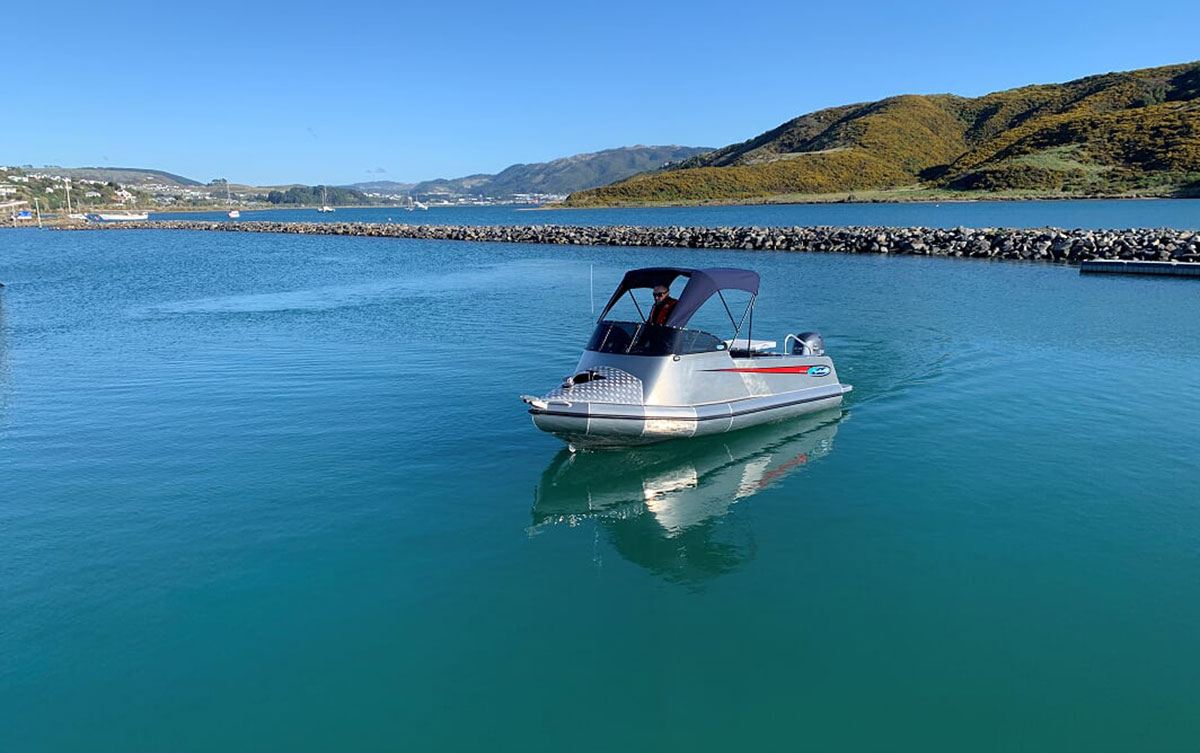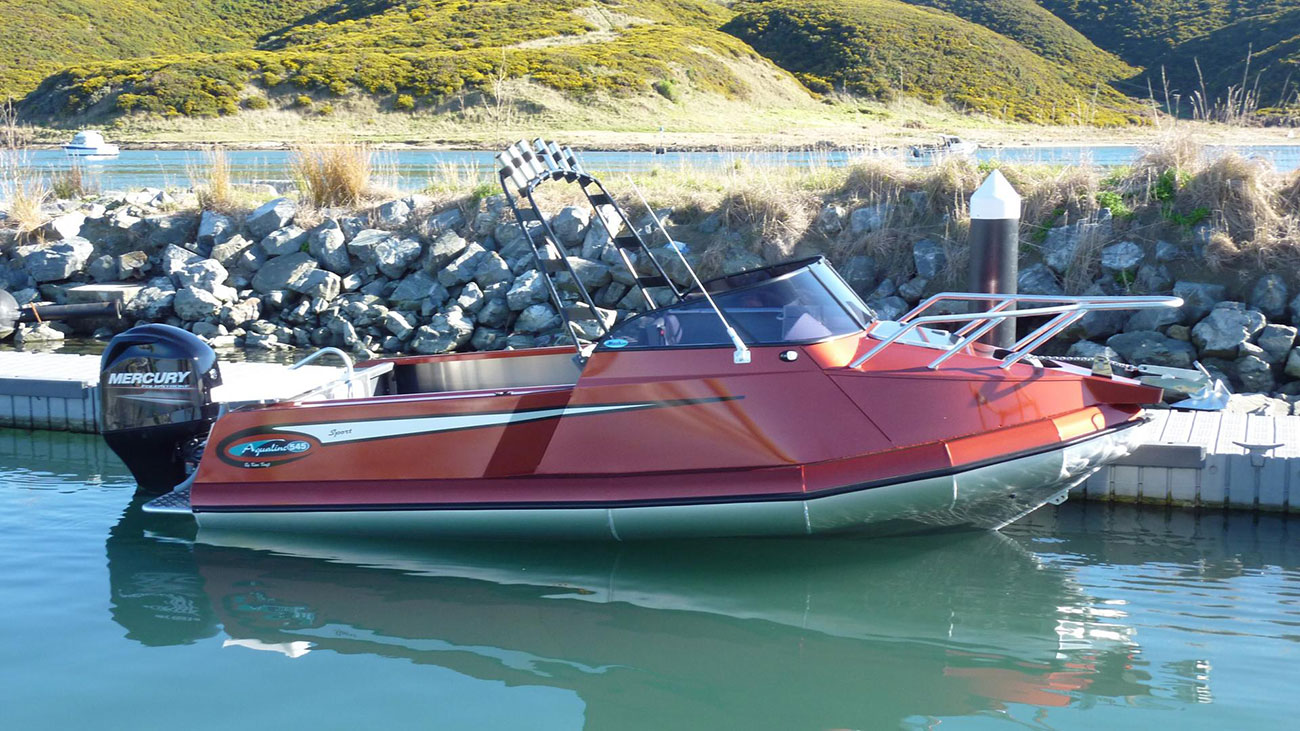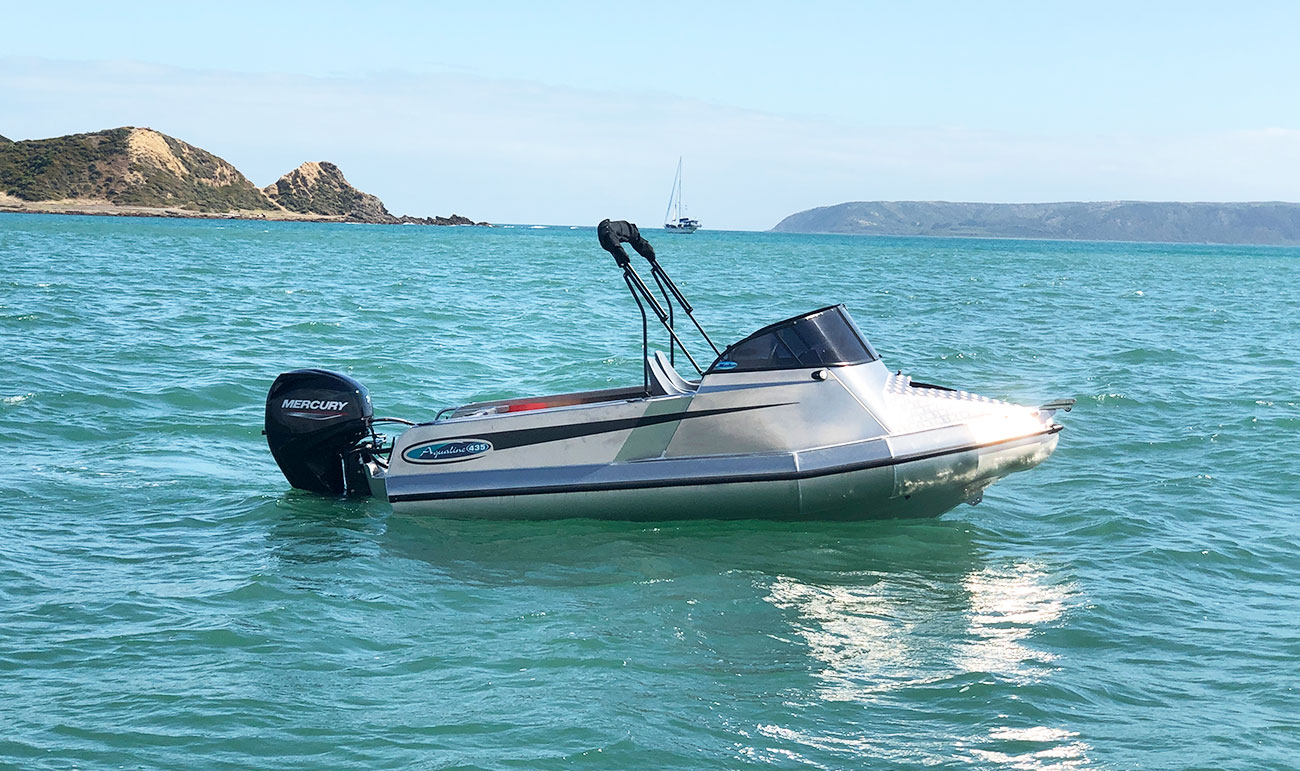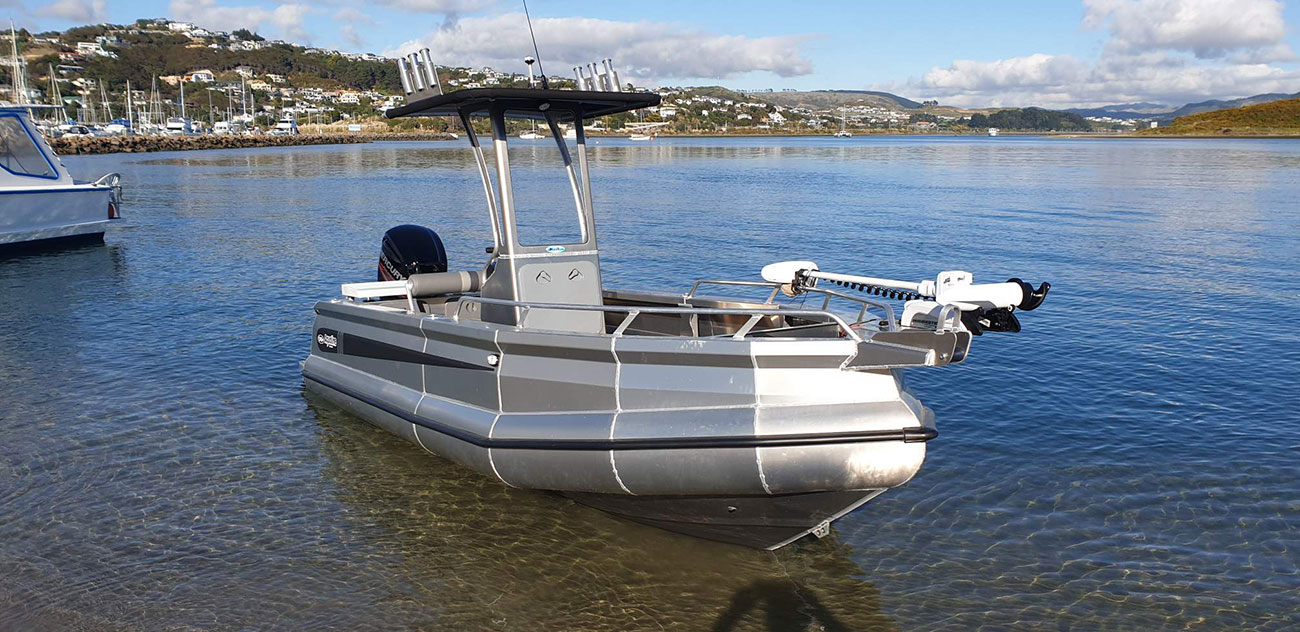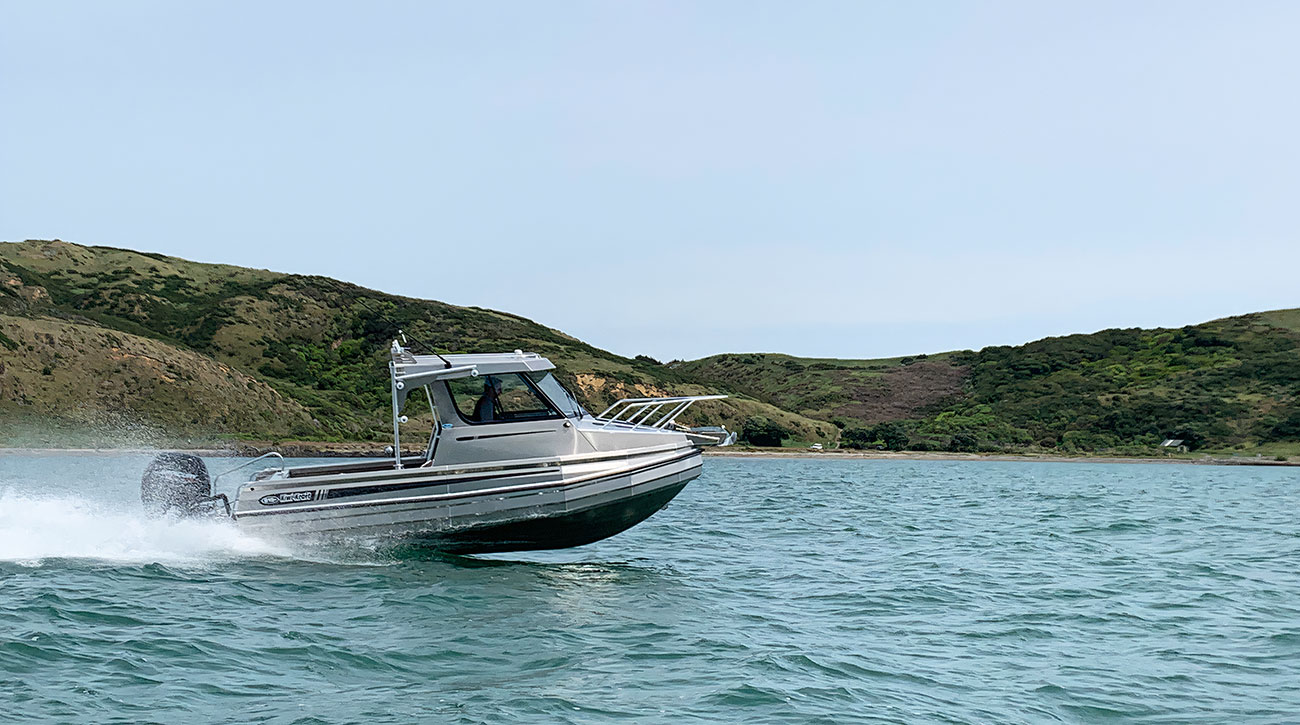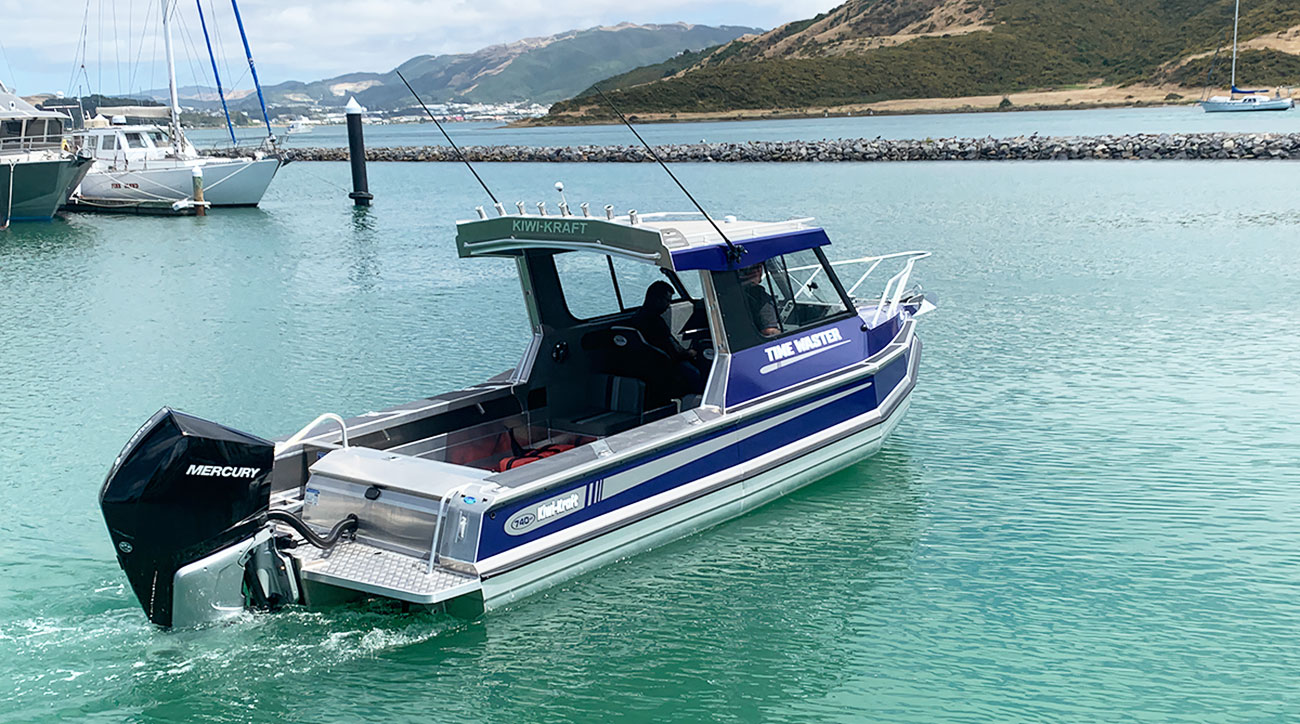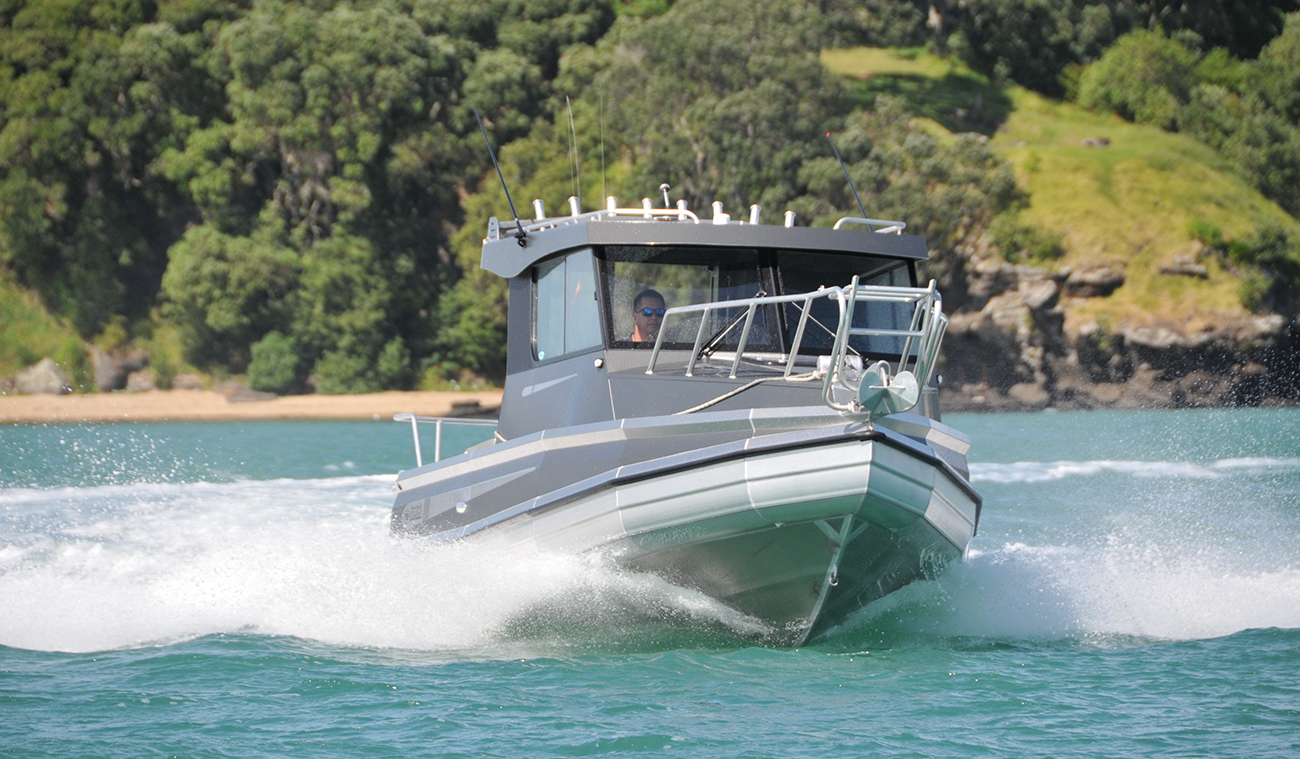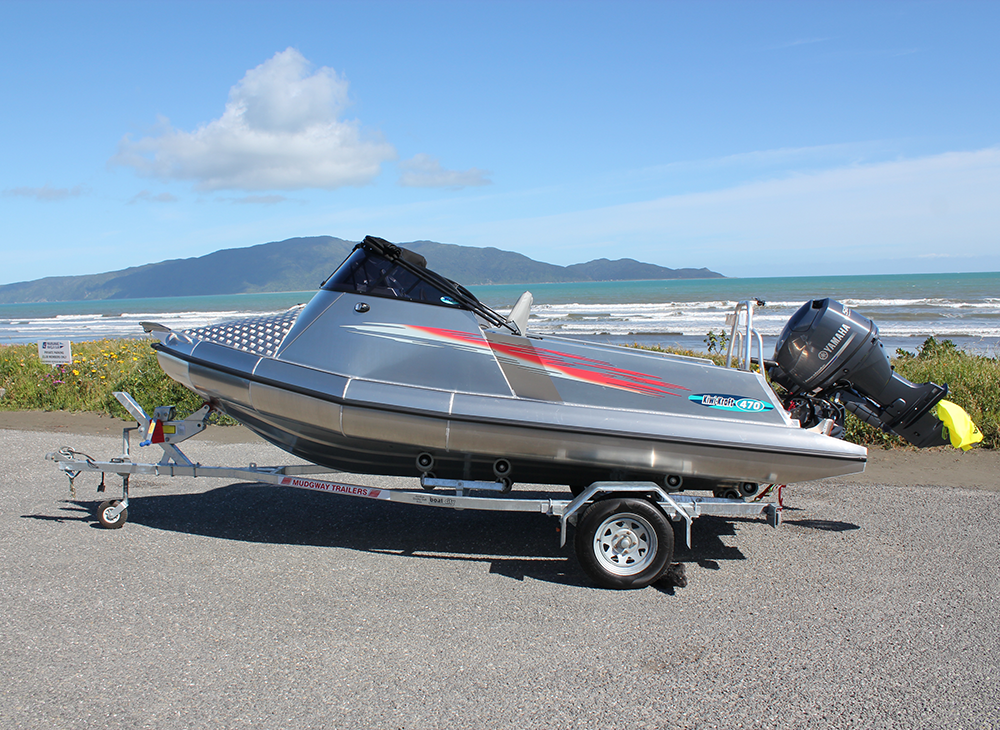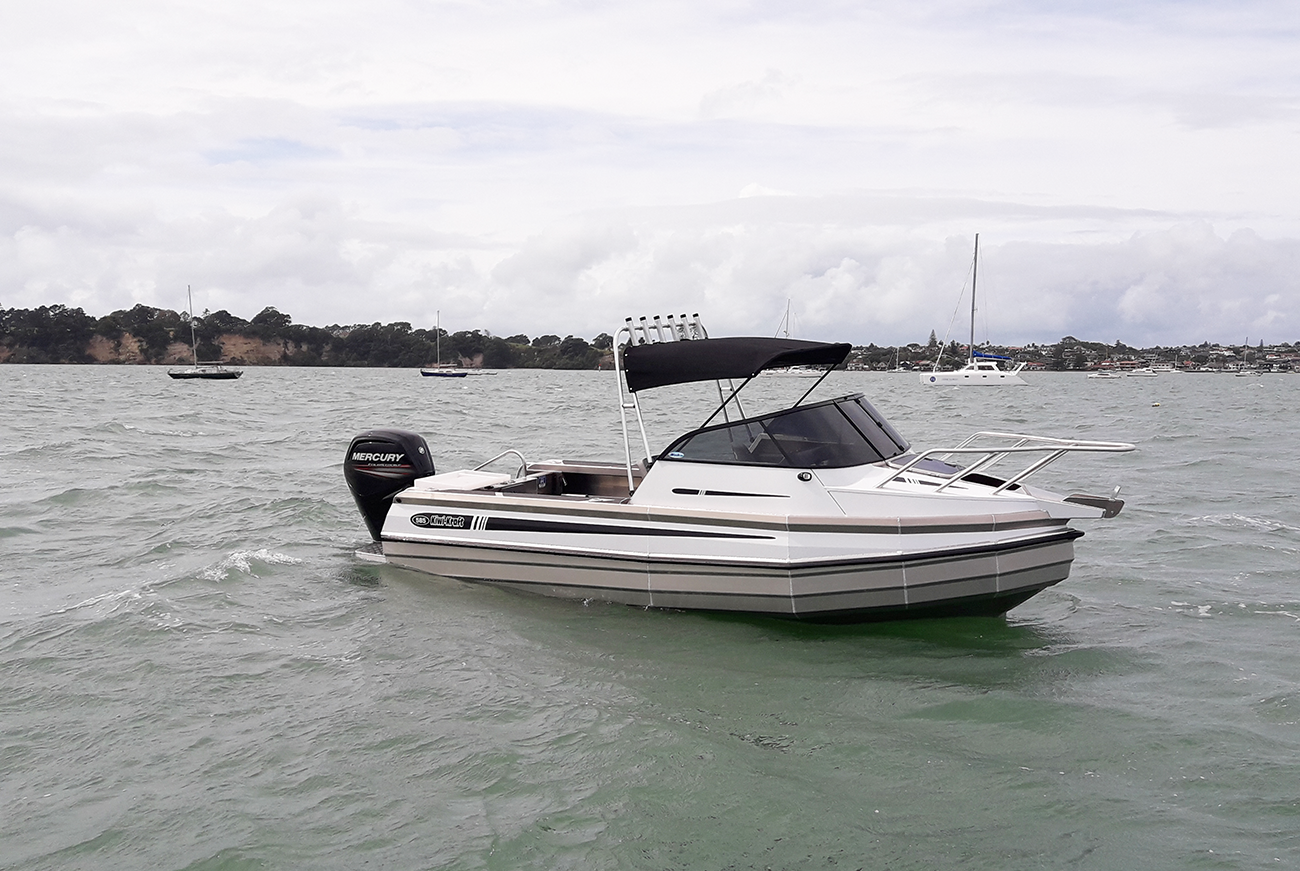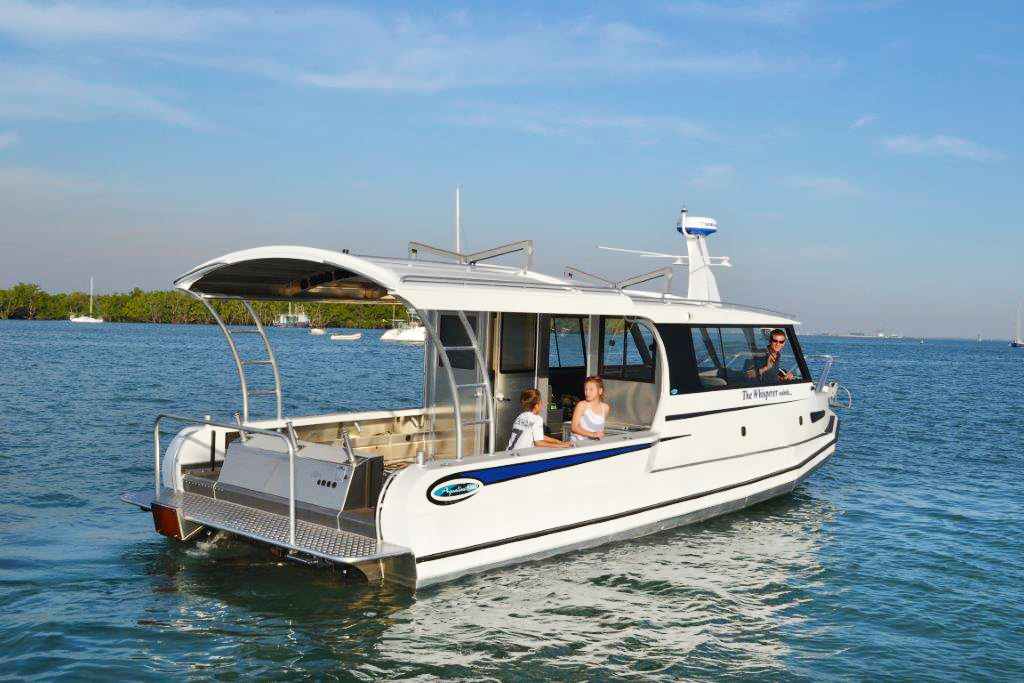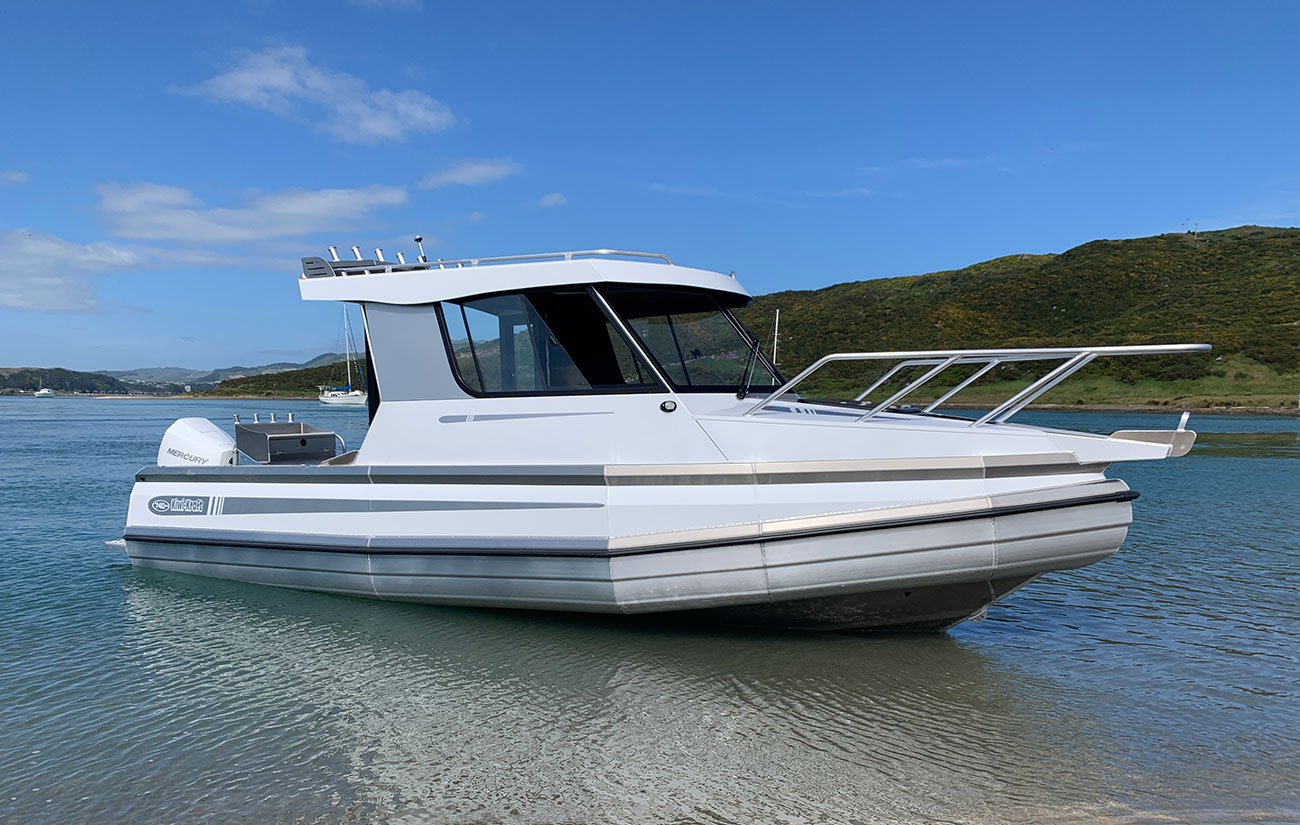 WELCOME TO
KIWI KRAFT
Aluminium Pontoon Boats
Excellence in aluminium is Kiwi-Kraft's catchcry and regardless of which of the 17 models you purchase you will receive cutting edge design, first-class workmanship and attention to detail. This is what gives a Kiwi-Kraft boat the edge in safety, performance and styling.
Kiwi-Kraft boats allow families to enjoy the challenge of diving and fishing in the Southern Ocean, hunting on the shores of the freshwater lakes of Fiordland National Park or water sport activities on salt or fresh water.
You will find Kiwi-Kraft boats on the water across New Zealand, Australia and the rest of the world. From the searing heat of Africa, the humidity of the Pacific Islands and the chilling cold of the Sub-antarctic Islands. In overseas markets we use the Aqualine name for our boats but the same Kiwi-Kraft ingenuity is infused in each and every item we sell.
Have a good, long look at a Kiwi-Kraft and you will be hooked. In fact get down to your local dealer and take a test ride today. Safety, performance and styling a Kiwi-Kraft has it all.
DESIGN
Kiwi-Kraft is proud of the many refinements it has made to boat design, fittings and accessories in the last two decades.
CUSTOMISATION
Kiwi-Kraft boats have one other very important attribute that sets them apart from the large, impersonal boat building companies - customisation.
PERFORMANCE
The Kiwi-Kraft boats are designed with the recommended outboard motor(s) the performance of these boats is simply stunning.
SAFETY
All Kiwi-Kraft boats are positive buoyancy boats, making them virtually unsinkable, even when full of water and with a full contingent of passengers.
SAFETY, PERFORMANCE AND STYLING , A KIWI KRAFT HAS IT ALL.